The Black Women's Expo in Chicago, Illinois
Product Reviews 
On Saturday, April 8, 2017, I visited The Black Women's Expo (BWE). The location was the McCormick Place in Chicago, IL. For the 23rd year, the BWE was filled with women of all ages. They were able to shop from various vendors, visit seminars and panel discussions, and view notable speakers or entertainers. BWE even had a Teen Summit and Town Hall meeting to discuss current issues around women and people of color.
During my visit, I was able to talk with vendors and purchase various items. One could buy clothing, jewelry, artwork, hair products, books and more. I wish that was a lot more money in my pocket. Then I could have bought much more to support the many women business owners. Take the time to check out the websites of these businesses. Support our sister businesses and entrepreneurs.
VisorWrap of Bates Products, LLC is owned by Valerie Bates. You will love this product! VisorWrap is a handmade headwrap with a uniquely shaped visor. It is made from 100% cotton and comes in an array of colors. It is perfect for a bad hair day or any day that you want to look extra cute. A VisorWrap can be worn at least four ways and come in small, medium and large. Check out the website and order a couple. www.visorwrap.com. You can also check out the video on YouTube @ https://youtu.be/TDphH74xVOg. Follow VisorWrap on Facebook.com/visorwrap and Instagram.com/visorwrap.
Kathey Porter is an author and entrepreneurship expert. She wrote a wonderful book titled, 50 Billion Dollar Boss: African American Women Sharing Stories of Success in Entrepreneurship and Leadership. You will love reading this inspirational book which details the success of African-American women business owners. The book was #1 Release in Business Entrepreneurship on Amazon. Also, it was listed as 7 Business Books to Drive Your Success in 2017 by Black Enterprise Magazine. Find out more information at http://www.50bdb.com/development2016/.
Deja Hue is a paint and sip company. Their motto is, "If We Can Paint It, So Can You."  The location is 10505 South Western Avenue, Chicago, IL. Deja Hue offers paint and sip parties for girlfriend parties, private parties or open parties. An individual can attend open parties for $35 per person.  Call for more information regarding private parties at (773) 609-1869. Visit their website at http://dejahueart.com/.
The Party Plate is a great product for your next party or picnic. No Tables. No Chairs. No Worry! The Party Plate is designed to hold food, a drink, and plastic ware. It comes in three shapes: square, oval and round. Check out the website, http://www.thepartyplate.com/. Look at the video at https://youtu.be/C3FFfRNr0fI. Contact Ophelia Smith Evans for ordering information at (708) 268-4571 or tpartyplate@gmail.com.
Solo Noir is a complete grooming line for men, featuring all-natural 2-in-1 grooming products. Ladies, your guy will love these skin care products developed specially for men. Solo Noir products are formulated to assist with: ingrown hairs, skin imperfections, moisturizing and protecting the skin. The products include Buff & Cleanse, PreShave & Cream, Beard Oil, Double Edge Safety Razor and more. For more information or to order visit solonoir.com or call 1(855)77S-NMEN. Watch the video at https://youtu.be/l393YqS8N4M.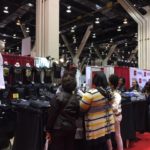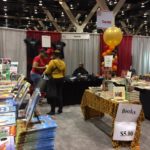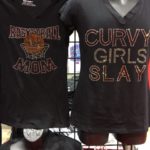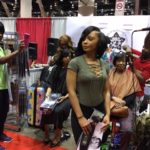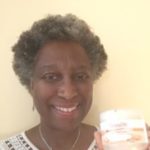 Books to Read
Bounce back from the bottom by reading Life Lessons from a Total Failure by M.J. Dougherty. M.J is an actor, speaker, and author. He calls himself a recovering failure. M.J. left home at 18 to travel the U.S. and the world. He writes about his experiences, failures and how to forgive oneself. Life Lessons from a Total Failure is a best seller on Amazon.

The Secrets To How Not To Throw Mama From the Train: The Relationship Between Adult Daughters and Their Aging Mothers by Dr. Janice Hooker Fortman
This book explores the dynamic relationship of adult daughters and their aging mothers. Dr. Fortman builds on her own experiences with her mother. With her experiences,  and along with research she provides information and advice on how to handle some difficult times and emotions between mothers and daughters. Click on the title for more information. The book is available on Amazon.
Disclaimer: This is an affiliate page of Amazon.com.