It's Called Sisterhood
When a woman needs to talk or commiserate, she usually calls on another woman. She can be a sister, cousin, aunt, mother, friend or colleague. Who understands a woman better than a woman? It's called sisterhood!  It's our path to each other.  Also, it is a path to relationships, bonds, and empowerment. Women, we need each other in good times, okay times and not so good times. Surely, you too have a sisterhood network that you can turn to when needed.
Recently, I was feeling kind of meh about a recent career setback and how life as I planned it didn't quite work out. So, I called a longtime friend who knows all my moods. We've known each other for over 35 years. That's a long time and we've seen and heard it all. Anyway, I consider her to be a major part of my sisterhood network. We've helped each other through relationship breakups, divorces, loss of employment, financial crises, illnesses and more. Moreover, sisterhood and friendship have withstood differences of opinions, politics, and sometimes fashion hiccups.
It's a Relationship
The word sisterhood has different connotations for different people. Basically, it is a relationship. This relationship can be linked by associations, careers, community, education, religion, sororities, family, friendships or common interests. According to the Cambridge Dictionary, sisterhood is a feeling of shared interests and support among women. So, where does sisterhood fall in your life?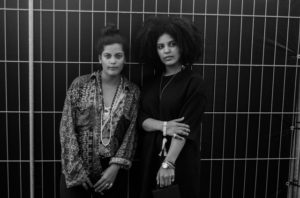 Furthermore, why do you need sisterhood in your life? Sisterhood provides support in your life when you need it most. Also, knowledge and experiences are exchanged within the bond of sisterhood. Friendships and close relationships are developed and built to last. Then, you build a comfort level when seeking advice, mentoring or counseling.  A strong sisterhood gives you inspiration, accountability and a path to success. Your personal and professional life needs the strong bond of sisterhood. Your emotional and spiritual life depends on it.
Consequently, sisterhoods empower and influence women of all backgrounds. Whether it's a cultural, spiritual, educational or economical bond, a sisterhood is a great support system. As a woman, you need a strong supportive circle and emotional connection. Women understand each other. Think about it! Women know how to function in normal settings, chaos and dysfunction.
When your teenage kids are going through a phase, who better to call than a sister friend or female relative who has been through it. If you are climbing the corporate ladder, who better to ask the tough questions than the woman who paved the way before you. When you want to cry your eyes out, who will come over with the bottle of wine to commiserate and give good advice? If your love relationship hits a bump in the road, who comes to your rescue? Your sisterhood will always come through for you.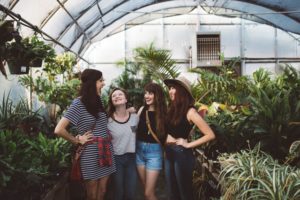 Connect
Now, stop and think for a moment. Who are your ride or die sister friends? Then think about the last time you spoke to them. Do you only call when you need something? Well, why not connect with your sisterhood network on a regular basis. You can start by taking a moment to call, text or email women you know. Check on them or just say hello. However, it is nicer to invite over your sister friends to talk, sip tea, or drink wine. Better yet, invite them out for a night of fun. Go out to dinner, bowling, or to the movies. Then talk and laugh to the wee hours. Start a bookclub. Arrange a spa date or girls weekend trip. You can connect and cross paths in so many different ways.
Remember, a sisterhood is our path to each other. Consequently, that path leads to many avenues and opportunities in life. Sisterhoods focus on women and must be a no pressure zone. It is all about the support system! Here is a great quote that sums up the meaning of sisterhood. It is by Tamika Graham, a friend, teacher and colleague. "Sisterhood is women that empower other women without judgement. They are comfortable enough to point out your strengths and weaknesses with love and honesty. Honor and celebrate your accomplishments and lift you up through tribulations."
SGC wants to hear from you. Tell us your definition and thoughts around sisterhood. We welcome your comments. The power of our sisterhoods can change the world! Let's make it happen. A great book to read is The Sisterhood: How the Power of the Feminine Heart Can Become a Catalyst for Change and Make the World a Better Place by Bobbie Houston.
Please follow and like us: