Affordable Holiday Gifts
It's that time of year to buy holiday gifts for your favorite traveler. You wonder what to buy that doesn't break your budget. Then, you may have a finicky friend who is hard to please. What are you to purchase? Here are six, affordable holiday gifts for travelers.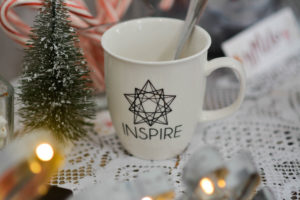 Travel Accessories Kit
First, every traveler can use a 6-1 Travel Accessories Kit. This kit includes a TSA lock, luggage scale, international travel adapter, passport cover, eye mask, and earplugs. You can cover six items in one gift box!

Next, you can purchase your favorite traveler a Knock Knock Pack List. When packing for a trip, most travelers will appreciate a list to check off. This Knock Knock Pack List serves a great purpose and makes for a great holiday gift.
Get Organized
Another great gift for travelers is the Zoopen Multi-Purpose Travel Passport Wallet. This product not only holds a passport, but it is also an excellent organizer. A traveler can use it to carry a passport, boarding tickets, credit card, and money. A multi-purpose travel wallet is the perfect holiday gift.
Airline Gift Card
Every traveler wants a free airline ticket! That is the icing on the cake. However, the price of an airline ticket to paradise is beyond your budget. Instead, you can purchase a Southwest Airlines Gift Card. You can add up to $200 towards a ticket for your favorite traveler.

Gift of Reading and Memories
Another great gift is the gift of reading. Travelers are always looking for exciting places to visit. Then, the book 1000 Places to See Before You Die is a lovely holiday gift. Afterward, your favorite traveler can happily plan his or her next adventure.
Lastly, give the gift of writing and memories. Purchase a travel journal so your favorite traveler can chronicle every journey. A journal makes an excellent holiday gift to share. Also, it is an affordable present that won't break the budget.
Now you have gift ideas for your favorite traveler. All six-holiday gifts are affordable, usable items. Each item will put a smile on any travelers' face. Which one will you choose? Happy Holidays!
This post contains affiliate links. If you click on the link, I may receive a commission.
Please follow and like us: