This post contains affiliate links. If you click on a link,
a small commission may be paid.
Explore Kentucky
Let's travel to the Bluegrass State. In our last post, we began in Chicago and picked up the interstate in Gary, Indiana. We had a great time visiting fun spots, and now we're moving down I-65 to explore Kentucky.
Kentucky is a southeastern state bound by the Ohio River in the north and the Appalachian Mountains in the east. It is home to over four million people. The largest city is Louisville, and the capital is Frankfort. Kentucky has many exciting places and points of interest. The state is known as the Bluegrass Music Capital. Did you know that President Abraham Lincoln and World Champion Heavyweight, Muhammad Ali, were born in Kentucky? Also, Colonel Sanders of Kentucky Fried Chicken perfected his fried chicken recipe in his home state. Kentucky is the home of the Churchill Downs, the Kentucky Derby, bourbon, and Mint Juleps.
Bowling Green, Kentucky
We have a few stops to make during the drive along I-65. The first stop in Bowling Green, Kentucky, a city of approximately 69,000 people. While visiting the city, we will visit the Downing Museum at Baker Arboretum. It covers 115 acres and is on the outskirts of the town near Western Kentucky University. Tourists can enjoy the landscape of trees and art collections year-round. Also, The Downing Museum opened in 2009 to display the artwork of the world-renown artist Joe Downing.
After visiting the Downing Museum, we can head over to Chaney's Dairy Barn and Restaurant. Chaney's gets rave reviews for its homemade ice cream and delicious food. It is also located on a working farm. Visitors can take tours of the farm or participate in a variety of events.
If you are a Corvette lover or fan, then the National Corvette Museum is the place to visit. Since 1981, General Motors has produced the iconic car in Bowling Green, Kentucky. The Corvette is known as America's Car. Plant tours are available for those who want to see how the sports car is built. The museum has several on-going exhibits for the Corvette enthusiasts. Many of the vehicles in the displays belong on-loan from private citizens.
Kentucky Cave Systems
It's time to get back on the road and continue the drive along I-65. Next, we want to see Mammoth Cave National Park. This beautiful park preserves the most comprehensive cave system in the world and consists of over 50,000 acres of gorgeous forests. Visitors can explore the caves below the ground. Outdoor enthusiasts can explore over 70 miles of nature trails or spend time on campgrounds or backcountry campsites.
The State of Kentucky is known for its cave systems like the Hidden River Cave. It is located in Horse Cave, Kentucky. You can take part in a historical cave tour of Kentucky's largest and scenic cave entrance. During the time, you can see two subterranean rivers flow at least 100 feet below ground. If you're fearless, you can also walk across the world's longest swinging bridge.
Bourbon and Mint Juleps
Next, it's time to sip some bourbon. Did you know that 95% of the world's bourbon is distilled in Kentucky? The perfect drink and Kentucky stable is the Mint Julep. It is a mixed alcoholic drink, or cocktail, consisting primarily of bourbon, sugar, water, crushed or shaved ice, and fresh mint. It's perfect for a hot summer day or while watching the famous Kentucky Derby.
A fun thing to do is to visit the Jim Beam American Stillhouse to see how the bourbon is distilled, aged, and perfected. Check out a guided tour and then head to a tasting room. The Beam family has been around for seven generations. Learn more about their history and how their bourbon became #1 in the world. Also, you can visit other distilleries throughout the state.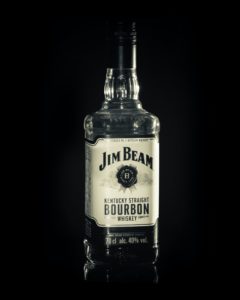 Louisville, Kentucky
While in Louisville, take a ride on the Belle of Louisville. Experience steamboat cruising along the Ohio River. It is a great way to see Louisville. Step back into history upon the steamboat that was originally built in 1914. You can cruise along the Ohio River and eat a delicious meal, too.
Continue exploring Louisville by accessing the Big Four Pedestrian Bridge. The Louisville Waterfront Park links to Jeffersonville, Indiana by the bridge. The Big Four Pedestrian Bridge spans the Ohio River. Initially, the Big Four was a railroad bridge built in 1895 and was decommissioned in the '60s. It re-opened as a pedestrian bridge in 2013.
If you love food, City Taste Tours of Louisville is a fantastic choice. Choose from various tours that include sipping bourbon, beers, and tasting local food. The tours begin on a bus and make stops at Churchhill Downs, the Slugger Museum, and pass by a display of Victorian mansions. During the time, enjoy music, vivid descriptions, and history along with some laughs.
Other Points of Interest
Drive along I-65 in Kentucky and see a variety of historical places. These posts only highlight a small number of sites. Here are a few more sites Bernheim Arboretum and Research Forest, Frazier History Museum, Wigwam Village #2, and Dinosaur World. For more information on places to visit, contact the Kentucky Tourism. We hope to see you on the road while we explore Kentucky. Next stop is Tennessee.
This post contains affiliate links. If you click on a link,
a small commission may be paid.