This post contains affiliate links. If you click on a link,
a small commission may be paid.
Rediscover and Redefine During Lockdown
The year 2020 is going to be one to remember. The COVID19 (Coronavirus) is a game-changer in the way we live our lives. The pandemic has us locked down in our homes except for all essential workers. During this time, I have plenty of thinking time to reflect on what is important, how I feel physically and emotionally, and what makes me happy. I am spending time to rediscover and redefine myself.
The time lingers through the day when you're unable to go out, explore, or your work routine is different. Soon binge-watching series and documentaries become pretty monotonous. I do not want to hear the sound of the TV anymore. Sitting inside, I am stir crazy but reflective, so I decided to write a list of things I like to do but don't do as much anymore. Then I wrote another list of things I want to do after the COVID19 is over. Here's what rediscovery and redefining means to me.
Ten Things I Used To Do
First, let's begin with ten things I like to do, but I don't do as much as in the past. There are many reasons why I may not partake in some of these activities. Reasons include time management, procrastination, major and minor responsibilities in life, and more. However, during a pandemic lockdown, reflection time increases by a large percentage. Since there is much quiet time, why not rediscover and redefine what you may miss. Take a look at my list and then think about what ten things you miss regularly doing.
Try new restaurants and new recipes. I love to eat great meals. Whether eating out or cooking, delicious food makes me very happy. I find myself not going to restaurants often and cooking less. More than anything, it is probably more because of my laziness. Sometimes, I don't want to prepare a meal after work, nor do I want to stop at a restaurant after spending time in rush hour traffic.
Sipping a glass of wine brings me great joy. Unfortunately, I cannot drink alcohol at this time because of chemotherapy treatments and various medications. Words cannot express how much I miss swirling the wine in the glass, smelling the aromas, tasting the wine, and then thinking about what I love about the experience.
Being outdoors gives me pleasure. Fresh air and the sounds of nature during my daily walks are refreshing. The daily walks last between 30-60 minutes and usually for three or four miles. When I walk, it is an opportunity to think and sometimes talk out my worries, concerns, and hopes. Yes, I talk to myself, and I'm my best listener. During the cold winter months, the walking comes to a grinding halt. I try to replace walking outside with the use of exercise equipment. It is not the same.
International travel is another guilty pleasure. Getting on a plane and flying across oceans is an emotional high. I love exploring new locations and learning about different cultures. My friends often ask me, "Where are you going next?" Lately, the answer is nowhere. Travel is limited now due to my chemotherapy treatments, but very soon, I'll be in the air again.
Motorcycle riding is a stress reliever for me. Yes, I am a biker chick. When riding, the feel of the wind in my face is liberating and medicinal. Wind therapy works out all kinds of stuff. In 2019, I sold my Harley Davidson Street Glide, and I miss it like crazy. I plan to ride again soon.
Dancing is one of my passions. For many years every Thursday, I took ballet and modern dance classes. I did not miss a dance class until the year I became am an elementary school principal. My long work hours and rush hour traffic put a damper on my weekly dancing. The long list of administrative responsibilities and schedule did not allow me to get to the classes on time. Sometimes, I still dance around my house, but I miss the classes and camaraderie.
Creative writing is another outlet or stress reliever. Putting my ideas down on paper or electronically helps to work through my thought process. One reason I do not write as much as I'd like is procrastination. The key is to set aside a set amount of time to write each day.
Playing the piano is another way to soothe my soul. As a child, I took lessons for many years and learned to play classical music. My mother kept my childhood piano until a few years ago. Eventually, I moved the instrument to my home, had it tuned, and began to play occasionally. Recently, my playing is less occasional. Now, I desire to take lessons from a professional piano teacher to rediscover my skills.
Exercise needs to be a priority. I want to stay physically and emotionally healthy throughout all the seasons. It's more comfortable during the warmer weather to get the body moving. Then the cold weather brings most body movements to a halt. I promise to do better. I promise!
In the past, I read three or four novels per month. Now I may read three or four books per year. For some reason, it's far harder for me to sit still and focus on the pages of a book. I have tried iBook and Kindle version of books but prefer to turn the paper pages. I enjoy going to bookstores and libraries to pull a novel off a shelf and flip through the pages. Bookstores are practically nonexistent, so the neighborhood library must do.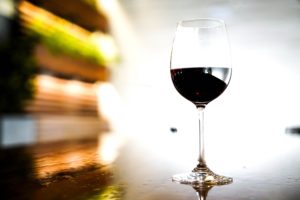 Shop Amazon Gold Box – New Deals. Everyday
Ten Things I Want To Do After Lockdown
Continue chemotherapy treatments to beat breast cancer. Like a warrior, I remain positive that healing is inevitable. With the support of family and friends, the disease doesn't have a chance to win.
Visit my elderly mother. During the pandemic lockdown, I can't visit her and realize how much I miss her. Cherish the ones you love and keep them close.
Sip wine after my cancer treatments is complete. I miss my wine and can't wait to try new whites and reds, visit wine tastings, or sip with friends.
Try 1-2 new restaurants each month. I love a delicious meal, and I live in a foodie town. I have no excuses to scout and venture out to try different flavors and ethnic foods. Yum!
Take long walks along the Chicago lakefront. I enjoy feeling the lake breeze on my face and looking out at the beautiful blue water. It is time to refresh.
Take at least two road trips. I want to drive across the country or nearby states. Road trips are an opportunity to travel and see localities up close and personal. Looking at maps and planning routes is exciting to me.
Get back in shape. The cold Midwest months are hard on the body. Below zero temperatures make it difficult to get motivated to exercise. Warm weather arrives soon, and I am going to get moving.
Pick up my new puppy. A Standard Poodle is in my near future. For many years, I wanted a dog, but my job and schedule did not allow time. Now, I have time and space for a pet. Dogs make great companions, and my puppy will be my new walking partner.
Write a book. Now that I have time on my hands, each day, I will put aside at least one hour to write the chapters of the next bestseller.
Hang out with family and friends. I want to take time to rediscover those who are most important to me. Life is short, and let's celebrate with the ones most important to us.
Rediscover and Redefine Yourself
My list can go on and on, but I will stop. These activities will keep me busy and fulfilled for a time. It's your turn now! Ask yourself, "What can I do to rediscover and redefine myself?" Reflect and write your two lists. If ten things on each list are too much, whittle it down to five thoughts. Make sure your list is based on your needs and wants. It's all about you.
This post contains affiliate links. If you click on a link,
a small commission may be paid.