This post contains affiliate links. If you click on
a link, a small commission may be paid.
Travel Must-Haves
Traveling can be fun and stressful at the same time. To make a trip less stressful is to pack my must-haves. My list of must-have items continues to grow as I do more business and personal travel. What's in my travel bag helps me to be as comfortable as possible on any journey near or far.
When I travel, I want to be as physically and emotionally comfortable as possible. Therefore, my must-haves in my travel bag includes various items including clothing, health and beauty products, and technology. Let's take a look at my must-haves list.
Fitkicks
First, let's start with my feet. I always have a pair of Fitkicks. They are athleisure shoes are great for home, travel, and casual wear. These stretch shoes are minimalist,  comfortable and can be worn inside or outside. Fitkicks are so thin that they easily fit in a carry-on, suitcase, or backpack. They are foldable, too. I wear them in the hotel while in my room or exploring the lobby. Also, I wear them on the beach or on the airplane during long flights. Most importantly, these must-haves in my travel bag are reasonably priced.

Next on my must-haves list is a travel size diffuser. It fits in the suitcase or carry-on bag. Most travel-size diffusers use a USB cord so no problems plugging in. The diffusers are very quiet, too.
A few drops of essential oil and aromatherapy help me to de-stress after a long flight. The scent of lavender fills the hotel room and helps me to get a good night sleep. I also use the aroma of essential oils to rid the hotel room of any stale smells or odors.

Ziplock Bags
Ziplock bags are not just for your home. They make great travel items. Therefore for me, Ziplock bags are on my must-haves list. They are fantastic for packing health and beauty products, especially liquids. For example, items like lotions, creams, mouthwash, or liquid soaps sometimes leak. When you open your suitcase or carry-on bag you don't want to feel anything wet or spilled liquids. Put them in a Ziplock bag for safekeeping.




Another thing I do is put a couple of Ziplock bags in my purse or camera case during tours. One never knows what might happen, therefore I have a quart and gallon size with me. The bags are great for wet swimsuits or clothing. Finally, they make good barf bags, too. That's another crazy story!
Bluetooth Speaker
Bluetooth speakers are small enough to fit in your travel bags. Many speakers pack a powerful sound and volume. The battery life for a Bluetooth speaker is six to eight hours. What else is nice is that Bluetooth speakers link directly to their source i.e. a phone or tablet. While in my hotel room I want to listen, dance, and sing along to my various playlists. Having a Bluetooth speaker on my must-haves list makes listening to my favorite music easy breezy.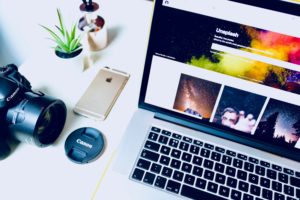 Snacks
Always carry snacks whether it's a long or short trip because you will get hungry. Purchasing food or snacks in an airport is more expensive than most of want to pay. Sometimes, you may get stuck in an airport because of inclement weather. Snowstorms, hurricanes, and thunderstorms happen and flights get delayed. Consequently, you should always have some snacks in the bag. I do!
What type of snacks do I have in my bag? Granola bars hold up well under pressure and are a convenient source of energy. Normally, I have a combination of different flavors. I also carry a protein snack like raisins and nuts. There are several brands that have small individual bags of different mixtures. Don't forget the candy! Chocolate bars like Snickers, Almond Joy are very important. Along with the chocolate I usually have peppermints or ginger candy, too. Some people have chips like Pringles in the small, travel size containers. If you need crunch and salt, chips are a great source.
Prescriptions and OTC Medications
Don't forget your prescription medications! Wherever you travel, you may not have access to a pharmacy to purchase the medication. Or you may not have approval from a primary care doctor or health insurance company. Pack all of your prescription medications in your carry-on bag. You need access to them at all times.
Also, pack any over-the-counter medications that you use on a regular basis. Whether it's Tylenol, Advil, Dramamine, or other meds, take them with you. Depending on which country you are traveling to, some of these medications may not be readily available.

Bubble Bath and Dr. Bonner's Liquid Soap
What I love more than a hot shower is a nice bubble bath. Many hotels only have walk-in showers; however, some have bathtubs. When a bathtub is available, I like take a soothing bath with a fragrant bubble bath. This especially nice after a day of long walking tours or a sunny day on the beach.

Another item on my must-haves list is Dr. Bonner's Liquid soap. My favorites are the lavender and eucalyptus. The sample size is 4 ounces and travels well. Dr. Bonner's is a highly concentrated soap, so a little goes a long way.
Health and Beauty Products
Of course, you have health and beauty products in your travel bag. The two must-haves in my travel bag are Burt's Bees Face Wipes, NaturalMi Shea Butter, Mary Kay Cleansing Cloths, and a manicure set. Keeping my face and skin clean and moisturized is a priority. However, I with limited space I must have products that are easy to pack in the travel bags. The wipes and cleansing cloths are compact and fit nicely. The NaturalMi Shea Butter keeps my skin soft and smooth.
A manicure set comes in handy for my fingernails and toenails. Tweezers are not just for your eyebrows. Use tweezers to remove splinters, crumbs from keyboards, tighten screws on eyeglasses, and more.

You're probably wondering why is a flashlight one of the must-haves in my travel bag. If and when the lights go out, I am ready with my Maglite Mini. Recently I visited the Wadi Rum in Jordan. The campsite didn't allow an abundance of outside lighting. Walking to dinner in the near pitch dark wasn't an easy task. Even though they laughed at me,  my Maglite Mini lit the way for my friends and me. You never know when you'll need a flashlight, therefore always be prepared.
Anti-bacterial Wipes and Lysol Spray
Germs are everywhere! You can't always see them on planes, trains, buses, hotels, public bathrooms etc. People in public spaces are coughing and sneezing all around you. Be prepared to keep yourself healthy. Before you touch it, wipe it down!
Other Must-Haves
Must-haves in my travel bag also include my iPhone, iPad, GoPro, Olympus Pen Camera, and universal travel adapter. These items keep my connected and support my photography hobby. Definitely, I pack all of them in my carry-on bag and keep the close.

My must-haves list appears to be long, but it's always a work in progress. I replace items if I find a product that works better than one on the list. Surely, you have must-haves that make your travels more comfortable. Perhaps, my list will give you more ideas about what to pack in your travel bag. Happy and safe travels!
This post contains affiliate links. If you click on a 
link a small commission may be paid.
Please follow and like us: